MS Brain Health newsletter – May 2022
Dear Supporters
MS Brain Health Awards – finalists!
Women's health: living with MS
Pregnancy and breastfeeding guidance
Prehabilitation - what is it, and why is it relevant to MS?
MS Brain Health Awards – finalists!
Thank you to the many supporters who have submitted entries for the MS Brain Health Awards. The response has been tremendous, and we have been amazed and encouraged to hear about the many ways that teams, organizations and individuals globally have been putting into practice the MS Brain Health recommendations.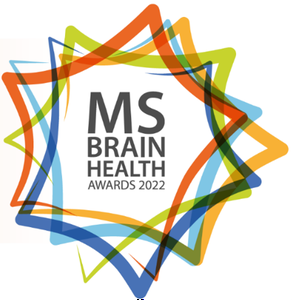 We are delighted to announce the finalists for the different award categories.
Patient Organization Award 2022
Italian Multiple Sclerosis Society and its Foundation
MS Australia
The Brain Health Center of the Rockies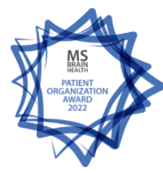 Patient Advocate Award 2022
Nele Handwerker, Germany
Kathryn Keefer, USA
Elizabeth Kinder, UK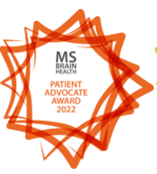 Team Award 2022
Haukeland University Hospital, Norway – Anne Britt Skår, Lars Bø, Marianne Lybakk, Jan Harald Aarseth, Trine Drange, Tori Smedal, Mona Aarli and Øivind Torkildsen
Italian Multiple Sclerosis Society and its Foundation – Rehabilitation Research Area, Italy – Andrea Tacchino, Margherita Monti Bragadin, Ludovico Pedullà, Jessica Podda, Valeria Prada and Michela Ponzio
Torbay and South Devon NHS Foundation Trust, UK – Agne Straukiene, Colin Bannon, Sarah Hughes, Grace Salvador Martinez, Jenny Pye, Sophie Maclean, Helen Ashford, Amanda Goodwin, Tracey Evans, Julie Clark, Lynn Towers, Elizabeth Blackshaw and Robert Radmore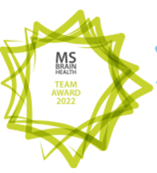 Individual Award 2022 (HCPs)
Jodi Haartsen, Multiple Sclerosis Limited, Australia
Darshpreet Kaur, Bihar Neuro, India
Ruth Ann Marrie, University of Manitoba, Canada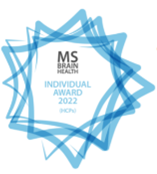 Innovation Award 2022 
Biogen ANZ
icometrix
MS in the 21st Century, Merck (supported by Lumanity)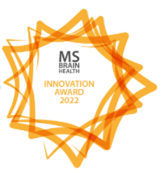 The winners will be announced on Thursday 26 May 2022 following the Sixth triMS.online conference. To attend this exciting event, please register in advance.
Paralympic champion Kadeena Cox OBE will be sharing her experiences of MS during the awards ceremony and taking questions from the audience. You can submit a question for Kadeena when you register.
Details of all award winners and finalists will be shared on the MS Brain Health website, newsletter and social media channels as part of World MS Day, 30 May 2022.
Women's health: living with MS
triMS.online invite MS health workers and researchers to join this virtual conference for an exciting programme of presentations and a debate. Topics of great importance to women with MS will include fertility, family planning, pregnancy and menopause. Among the speakers are several experts known to MS Brain Health – including Eva Havrdová, Czech Republic, and Jodi Haartsen, Australia. We are also delighted to welcome Dr Louise Newson, a GP who runs a menopause and wellbeing centre in the UK.
Click here to register to attend.
Pregnancy and breastfeeding guidance
A reminder of our recent expert summary on pregnancy in MS, providing guidance for women with MS contemplating pregnancy, through each stage – from pre-pregnancy counselling through to breast feeding.
Prehabilitation – what is it, and why is it relevant to MS?
Are you familiar with the concept of prehabilitation? Our MS Brain Health Steering Committee member Mitzi Williams from Joi Life Wellness Group Multiple Sclerosis Center, Atlanta, USA, outlines the multiple components of a prehabilitation programme, explaining how it could help in managing MS.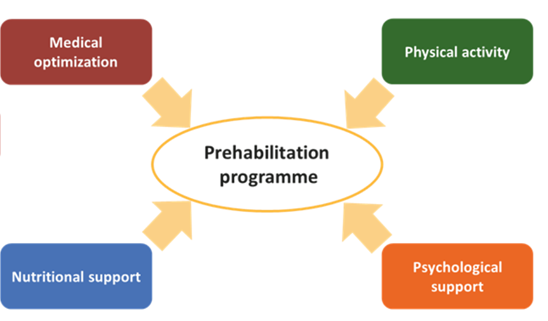 You can follow us on Twitter @MSBrainHealth and on LinkedIn to keep up with the latest news.
Thank you for your continuing support!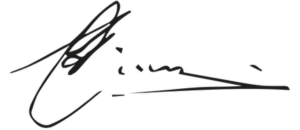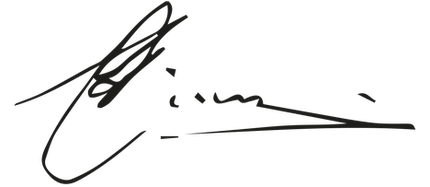 Gavin Giovannoni, MD
Professor of Neurology and Chair of the MS Brain Health Steering Committee
On behalf of the MS Brain Health Steering Committee: Gavin Giovannoni, Peer Baneke, Helmut Butzkueven, Tyler Campbell, Jelena Drulovic, Jodi Haartsen, Jeremy Hobart, Stanca Potra, Mitzi Williams and Tjalf Ziemssen