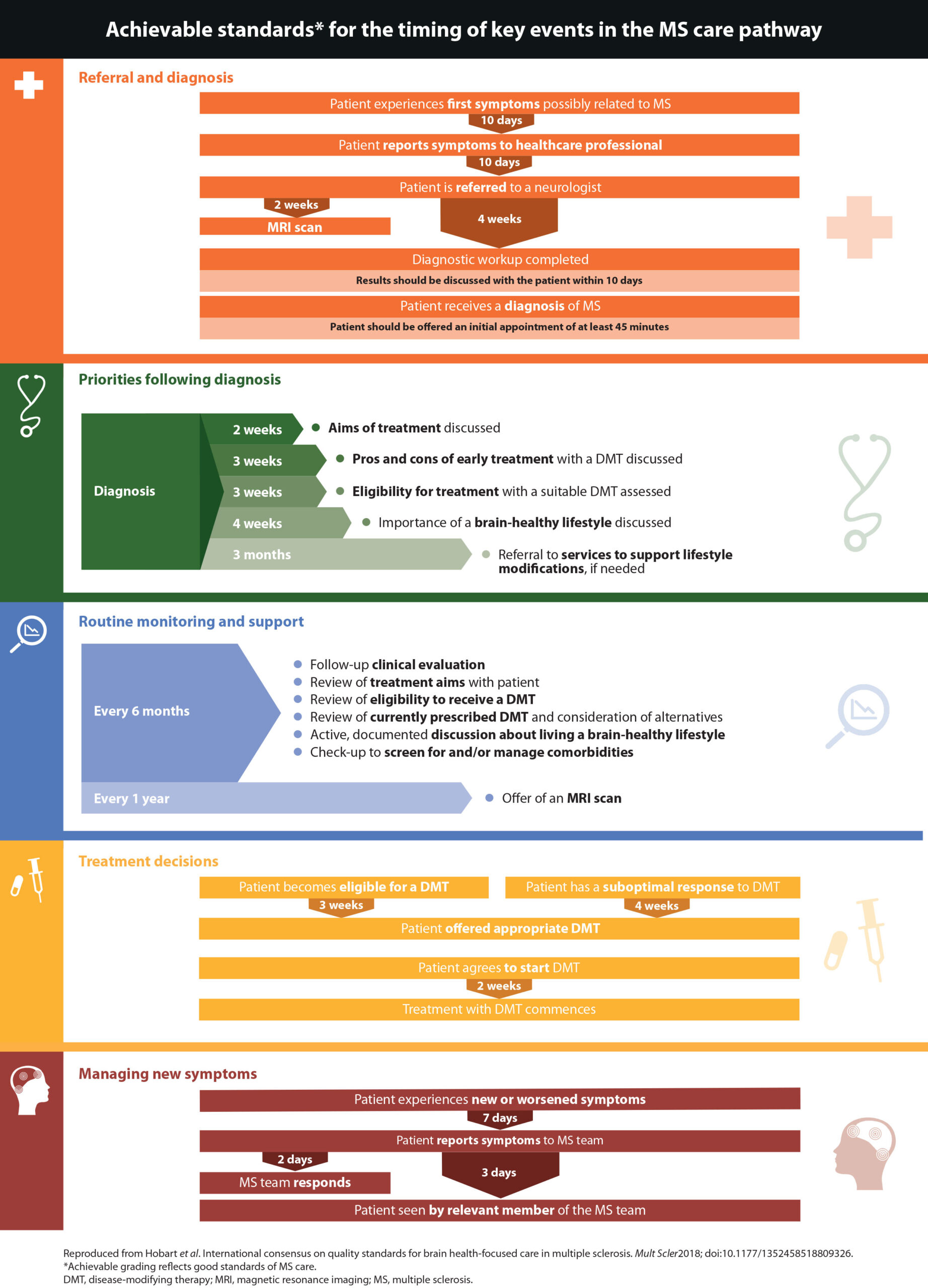 Expert consensus standards for timely MS care were developed by a panel of global MS specialist neurologists. An iterative, online, modified Delphi process was followed to define 'core', 'achievable' and 'aspirational' time frames reflecting minimum, good and high care standards, respectively. A multidisciplinary Reviewing Group (MS nurses, people with MS, allied healthcare professionals) also provided insights to ensure the recommendations reflected perspectives from multiple stakeholders.
These quality standards for care provide MS teams with a three-level framework for service evaluation, benchmarking and improvement. If implemented, they could revolutionize the care of people with MS.
This Multiple Sclerosis Journal article describes how the consensus was reached and the standards were developed.
Download the expert consensus on standards for timely MS care below.