MS Brain Health newsletter – July 2022
Dear Supporters
PRISMS webinar – registration now open
New endorser – Samson Centre for MS
Benefits of early treatment in MS – what's new?
European Academy of Neurology conference
Recognition for Excellence in Public Health Communications
PRISMS webinar – registration now open
We are thrilled to see that Stanca Potra, a member of our Steering Committee, will be co-chairing the second Patient Reflections and InSights in MS (PRISMS) webinar on Thursday 4 August 2022 (19:00–20:00 BST). This webinar, which is co-created by people with MS for people with MS, will include a series of short talks from MS experts and patients from around the globe on the topic of 'Who to trust – learning from each other in MS'.
To ensure the content is accessible to as many people as possible, live translations will be available in French, German, Portuguese and Spanish.
You can register to attend for free here.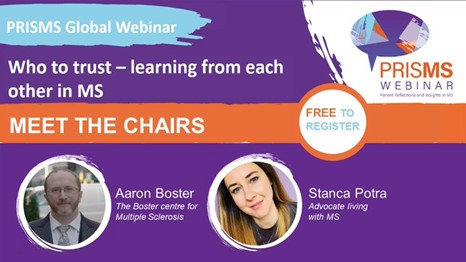 New endorser – Samson Centre for MS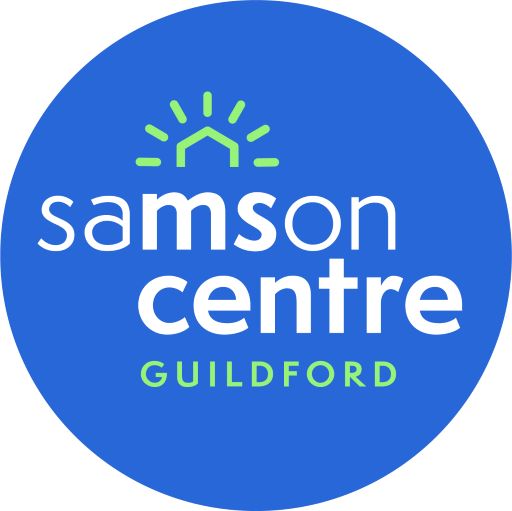 We welcome the Samson Centre for MS as a new ambassador of MS Brain Health and an endorser of our report and policy recommendations. The Samson Centre, based in Guildford, UK, is an MS Therapy Centre that offers physiotherapy, gym sessions and oxygen therapy for people living with MS. As physiotherapists, the staff promote the importance of maintaining good brain health and they educate their members about the ways that people with MS can live a brain-healthy lifestyle. The Samson Centre is a great example of a charitable organization with a dedicated team committed to providing the best possible facilities and care for anyone affected by MS.
If you are part of an MS organization or a healthcare provider that is seeking to follow the MS Brain Health recommendations and standards, why not become an endorser? MS clinics can be listed among our clinic endorsers. Patient organizations and advocacy groups can add their support to our large number of international or national endorsements. If you are not the decision-maker in your organization but you would like to make a recommendation to someone who is, we can provide a letter about MS Brain Health that you can personalize and send on. Please email us to find out more.
Benefits of early treatment in MS – what's new?
We are delighted to share our latest summary, on the subject of recent evidence for the benefits of early treatment in MS. Since the publication of our policy report, Brain health: time matters in multiple sclerosis, several new disease-modifying therapies for MS have become available. New evidence is emerging for their efficacy in reducing relapse rates and slowing disability and disease progression. Our concise summary provides an informative overview of the key findings from several important MS registries, studies and review papers published between 2016 and 2021. A link from each of the papers referenced takes you to a more detailed source. Below is one example of the type of evidence presented.

1. He A, Merkel B, Brown JWL et al. Lancet Neurol 2020;19:307–16.
DMT, disease-modifying therapy; EDSS, Expanded Disability Status Scale; RRMS, relapsing-remitting MS.
Interestingly, two large-scale studies currently in progress – DELIVER-MS and TREAT-MS – should in due course provide a firm basis from which people with MS and their MS team can choose the best treatment approach for them. Read the evidence summary to find out more!
European Academy of Neurology conference
We recently attended the EAN conference in Vienna, where the theme this year was 'Getting evidence into practice'. Here we were able to speak to delegates about our quality improvement tool, which we have been refining and testing globally. This tool applies the MS Brain Health consensus standards, allowing MS centres to benchmark the care they provide and identify service gaps on which to focus improvements. We also gave out cards with QR codes linking to key MS Brain Health resources for people with MS, for MS teams to distribute to their patients.
Thank you to all who visited our stand – it was great to see so many of our supporters and to hear what you are doing locally to promote best practice in MS care. We also welcome those who have signed up as new MS Brain Health champions!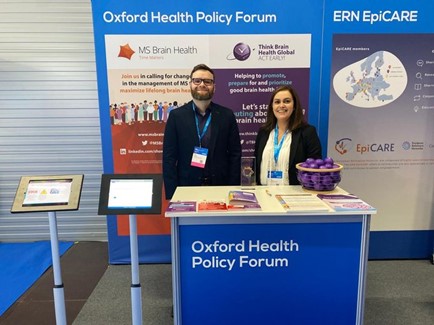 Recognition for Excellence in Public Health Communications
The number of organizations working to improve the standard of communication about public health is growing, and MS Brain Health is proud to have been nominated among the finalists for Excellence in Public Health Communications at the recent Communiqué Awards in London. Thank you to all our endorsers, champions and supporters for the fantastic work you are doing to spread the message that time matters in MS and the importance of brain health.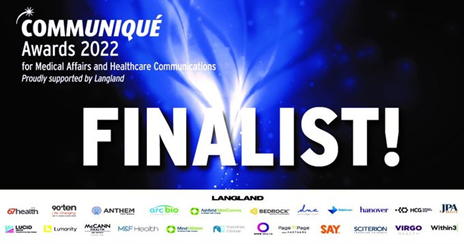 Here are some excerpts from our submission text: 'We aimed to establish an initiative to call for major policy changes to maximize the lifelong brain health of people with MS … Through local action, our champions have affected local health policy … MS Brain Health continues to be a catalyst for improvements in MS care globally.'
Please continue to follow us on Twitter @MSBrainHealth and on LinkedIn to keep up with the latest news. Thank you for your continuing support and participation.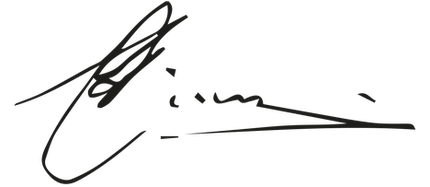 Gavin Giovannoni, MD
Professor of Neurology and Chair of the MS Brain Health Steering Committee
On behalf of the MS Brain Health Steering Committee: Gavin Giovannoni, Peer Baneke, Helmut Butzkueven, Tyler Campbell, Jelena Drulovic, Jodi Haartsen, Jeremy Hobart, Stanca Potra, Mitzi Williams and Tjalf Ziemssen